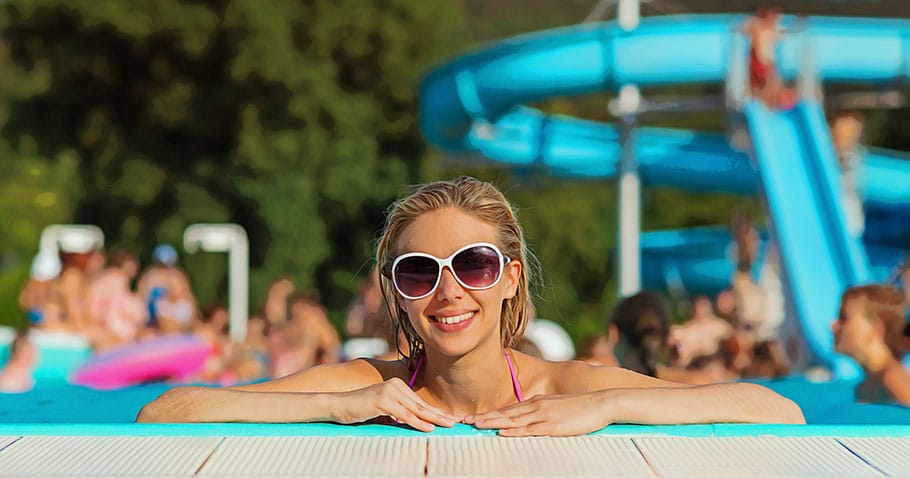 Taking a Look at the Main Parts Of Fashionable Sunglasses
Sunglasses have two principle parts: frame and lens.
Sunglasses frame
The frame gives shape to your fashionable sunglasses. There are three main types of frames that you can go for: full, half frame and frameless. Most of the full frame sunglasses are made from metal or plastic. The units are loved by many people as they sturdy and durable. They are heavily used in sports where they are designed to wrap the entire lens thus providing you with maximum protection against wind and debris. According to experts, you should go for these sunglasses when you are looking for units for professional purposes.
From their name, half-frame sunglasses cover half the lens. They often cover the top and sides of the lens—they don't cover the bottom. Frameless sunglasses, on the other hand, don't have a frame. They feature a stem that holds the frame in place. The nose bridge is of great importance in these units as it provides the support structure that protects your face and lens. The units aren't strong thus you can't use them as sports sunglasses. The best way of going about it is using them as a fashion statement. When buying them, pay close attention to the design of the sunglasses and the nose bridge. As rule of thumb choose the ones that flatter your face shape. When it comes to the nose bridge, go for sunglasses that have a lower nose bridge if you have a large nose. If you have a small nose, go for units with a higher nose bridge.
Sunglasses lens
The lens protects your eyes from the excessive light, UV rays and glare. It comes in different colors including: green, brown, red and gray. Different colors are ideal for different applications. Grey units provide the least amount of color distortion and greatly reduce glare. This makes them an ideal choice when you are driving. Green sunglasses reduce glare and also filter blue light. They are known to provide the highest visual acuity compared to all the other units. This makes them the most preferred units by most people.
Conclusion
This is what you need to know about the two main parts of your sunglasses. Whether you are interested in regular or designer sunglasses you should buy your units from a reputable sunglasses store. For your sunglasses to last for a long time you should take good care of them. You should clean them with a soft material and store them in a safe case when you aren't wearing them.
Ray ban sunglasses are high-end units that have been in existence for a long time (since 1937). Ray ban is the first company to design fashion eyewear that not only looks good but also protects your eyes.
Why people love Ray-ban sunglasses
Most people love Ray ban units as they are classy. Since the brand has been around for a long time and usually associated with high-end units, wearing the sunglasses gives you a classy look.
Since they are the first units made to protect your eyes, they are usually made from high-quality materials. This gives you peace of mind as you know that you are dealing with durable units. Some of the frames are made from metal thus reducing the chances of the glasses getting damaged.
While you are looking to protect your eyes, it doesn't mean that you should do it uncomfortably. While the frames are tough, they are comfortable to wear and come in different sizes for you to choose from.
Types of a ray ban sunglasses
There are many types of these sunglasses in the market that you can go for. The most common are: Ray ban Wayfarers that were founded in 1952, Ray ban aviator sunglasses that originally featured green and gray lenses.  There are also Ray ban Caravans that were found in the 1950s and are characterized by a square frame. The aviator sunglasses have and still are the most popular type.
The sunglasses come with two main types of lenses: polarized and photochromic lenses. The polarized units have a transmission axis that is oriented vertically in order to block reflecting light. In addition to the sunglasses with this lens being ideal for outdoor use, experts also recommend them for indoor use in order to reduce blight light. Doctors recommend them to people that have undergone cataract surgery. While the units are great, their main flaw is that they tend to reduce your visibility. Photochromic lenses are clear while indoors but automatically darken when you expose them to sunlight. They are recommended to people suffering from light-related eye problems.
Conclusion
Ray ban designer sunglasses come in different designs and styles for you to choose from. Since they are designed as fashion eyewear units, you should be cautious of the design that you choose in order to create a great look. As rule of thumb, ensure that you choose a style that complements your face shape.