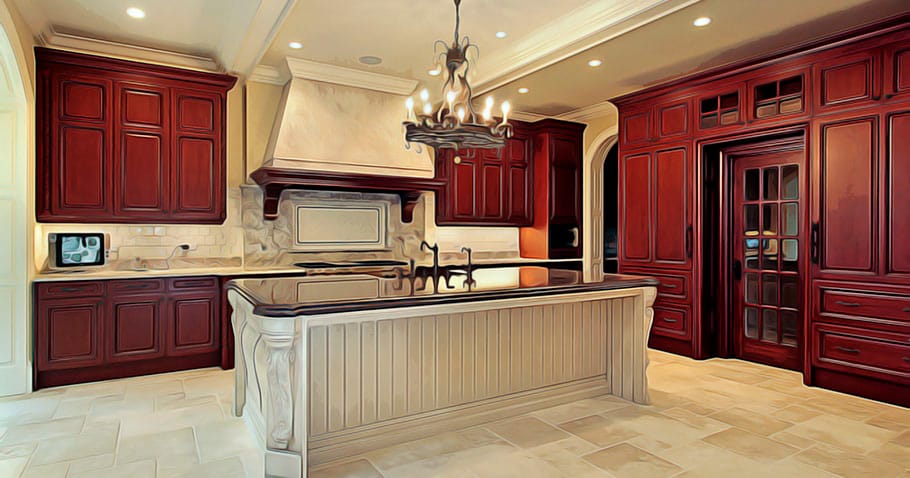 Pros And Cons Of Corian Countertops
Corian Countertops
Corian countertops are readied of pure Corian. They have a solid surface because it is made up of DuPont. A material which is a mixture of acrylic polymer and bauxite. It is available in many different colors and patterns. They are considered as the most glamourous countertops for the kitchen. You check with countertop replacement companies to see which varieties they have.
If you are deciding about which countertop to get for your kitchen or if you are thinking about getting a Corian countertop then there are a few advantages and disadvantages of that counter which you should know about. We will mention a few pros and cons of Corian countertops below, just for your knowledge.
Pros of Corian Countertops
1. The most interesting advantage of Corian countertops is that they are available in many different colors. You can choose any color according to the color of your kitchen or as a combination with the kitchen.
2. Corian countertops are non-porous and they don't need to be sealed. However, it can be illuminated so that it shines.
3. These counters are very easy to clean and maintain. If you spill anything on the counter, you can easily clean it with a damp cloth.
4. Corian countertops are very hygienic and it stops bacterial growth in the kitchen.
5. These counters are stain-resistant because of being non-porous. The stains of cooking don't cause permanent damage on the counter. These counters also stop the risk of growth of bacteria, mold, and mildew.
6. Its seams are almost invisible, not visible anywhere. The absence of visible joints and options of having a matching Corian sink creates a completely seamless appearance of the Corian worktop. Integrated sinks and drainboards are possible in these kitchen countertops.
7. They don't change with constant use, wear and tear, they stay in their true shape for a very long time.
8. Apart from Corian countertops; no other countertop is more flexible or has more inlays or texture. Because it is man-made, Corian can be shaped into any shape and design wanted.
9. Caring for Corian countertops is very easy. You can take care of it in the same way as for quartz and granite. Any damage to Corian tops can also be easily repaired.
10. Corian countertops work very flawlessly with materials like wood, stainless steel, and glass. Combining it with these materials will give your kitchen a classy look.
Cons of Corian Countertops
1. Corian countertop may be cheaper than granite and quartz but it is not as durable as these materials. Granite and quartz are more durable than Corian.
2. Corian essentially is made up of acrylic which is plastic. People are reluctant to buy and spend money on a counter which is made up of plastic.
3. Corian countertops are very expensive. They are cheaper than granite but still expensive than other types of materials that are available for countertops.
4. Corian is a strong material but direct heat and sharp objects can really damage it. Heavy objects may also dent the surface of your counter. If your counter got a dent or scratch then it will be permanent. You can't be too sure so it is better to be safe than sorry.
5. They are heat resistant but if you expose it to direct heat or an object which is too hot then that could also leave its mark on the counter. Don't expose it to hot pots and pans; always use a mat.
6. Corian countertops can't be used directly as cutting boards for meat and other food items because of the risk of permanent scratches. Especially if you are using darker colors then the cuts and scratches will be more visible.
7. Corian like most other materials has the element of timber substrate inside it. Because of it; the water can get into its joints and if water gets inside it can cause damage to the worktop. So, you need to be very careful because the guarantee of the worktop will not cover water damage.
Conclusion
These were some of the pros and cons of the Corian material. They sure do have their disadvantages but they are an amazing and beautiful material which looks elegant and classy when they become a part of the kitchen. Corian countertops are available in a variety of colors, patterns, styles, and shades. Therefore, it is more liked among peoples due to their positive attributes just like quartz kitchen countertops Rockville.