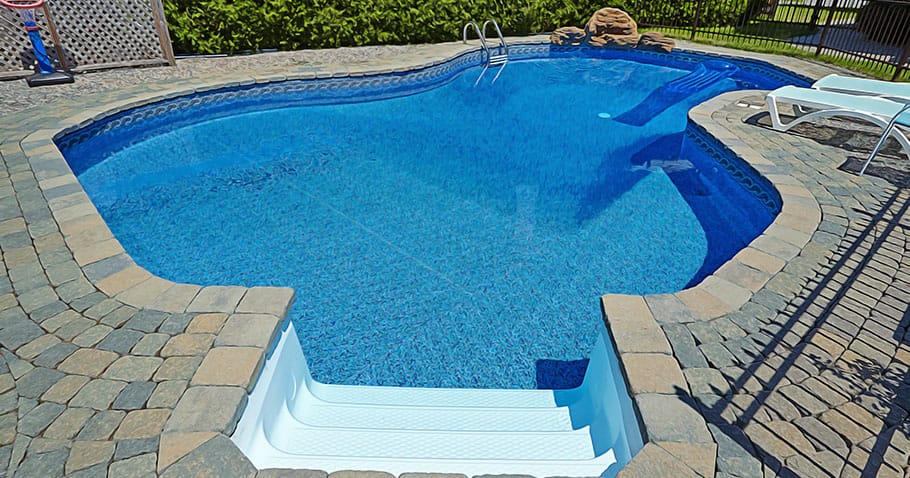 Is A Pool Worth The Money
If you're looking to invest in a swimming pool, you know that it's going to be a considerable investment. So, it is completely fair for you to ask whether constructing a swimming pool by hiring a pool contractor is worth the money spent on the project.
Well, this is a question that lots of homeowners ask before starting their pool construction project, and it can be argued on both sides. So, if you're going through the same struggle as well, here are some points you can consider to reach a conclusion.
Before that, keep in mind that every pool contractor can be biased about the answer to this question, after all they are a business trying to sell their services and make a living. That is why you should take an unbiased option (like this article) rather than asking a masonry expert.
So, here are the points to consider.
Increase In Your Property's Value
Having an in ground swimming pool on your property will definitely increase its value. That is primarily because of the modernization in the pool construction industry and the introduction of fancy and expensive features that people actually love, and can pay extra money for when buying a house.
The total expected increase in your property's value is 4 to 6% depending on the area you live in. While this isn't usually enough to pay back the money you spent on the pool project, it certainly makes a difference.
So, if you're looking to sell your house in like 5 to 6 years, you can enjoy the pool during that time, and get a considerable amount back when you sell your house.
Your Family Will Love The Pool
As parents, our time with our family members, and particularly our children is finite. That is why you should invest in things like swimming pools and other outdoor entertainment means to spend some quality time with your family members.
A swimming pool becomes the center of attraction in the summer season, and everyone in your family will love the fact that they have a pool in their house. So, put finances to one side for a moment, and invest in the happiness of your family by building a swimming pool.
You Can Enjoy A Staycation
Staycation has become a really popular word these days, especially due to the pandemic that's going on. It is actually made with two words, "stay" means staying at home, and "cation" is the short form of vacation. So, this can be a great relief if you want to enjoy a vacation right in the backyard of your house on weekends. This will help you enjoy with your family in a private place in the safety of your house, and you'll save a lot of money as well.
Entertaining The Community
While this might not be a great point for everyone, a lot of families like to host parties, community events and church activities in their house. A pool can help you in those as well.
Having a pool in your backyard allows you to invite your friends over to your house for some fun and games. This is such a great opportunity of the people who are social animals, and love throwing random parties.
Great Fun For Children
We all love our children, and watching them joyfully play around in the house is even more lovely. Their joy and laughter is loveable, but our time with them as parents is short due to the busy mechanical lifestyle.
Let's face it, there are many parents out there who can't wait for their children to go out of their house. But many of us aren't that type. So, we should invest in building a swimming pool on our property to keep our children inside while they deserve and need to.
If you really enjoy being a parent and like providing your kids with some leisure time entertainment inside your house, you should definitely invest in a swimming pool. This will help you enjoy every moment of your parenthood while your children are with you.
These were some of the best points that you should consider before going to an in ground pool builder Long Island for pool planning.