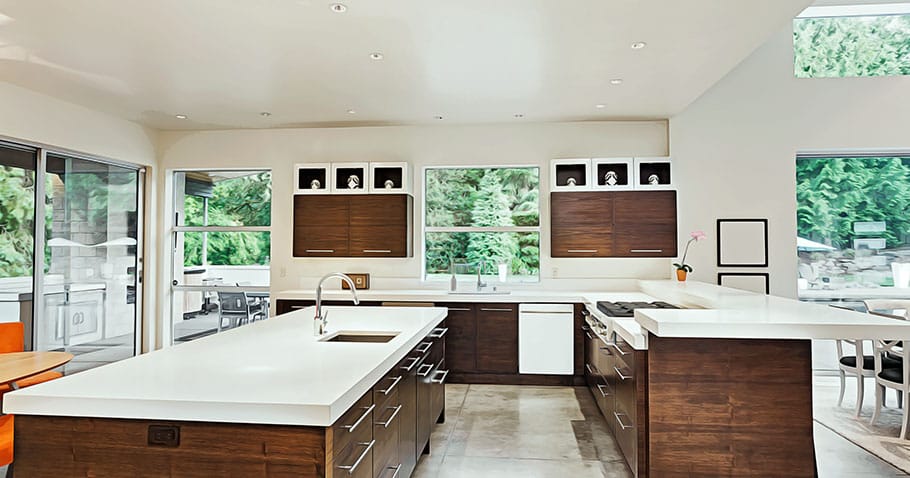 Beginner's Guide To Silestone Countertops
What Is Silestone?
It is a material manufactured by using natural quartz crystals and other robust raw materials to make Silestone countertops. Because of the hard materials used in the making of Silestone, they are extremely strong and resistant to bacteria, scratches and stains. Other than just kitchen countertops, Silestone is highly versatile and can be used in making floor, sinks, walls and tabletops. Silestone would definitely be your way to go if you are looking for a durable and much robust replacement for your existing countertops. You can ask silestone countertops from your granite countertop installers too. They are many kinds of countertops.
How Is It Manufactured?
Quartz crystals and other raw materials are used to make Silestone. Some other raw ingredients that are used include; coloring agents, polyester resin and antimicrobial agents. The surface of Silestone is created when polyester resin binds to the quartz crystals. The Silestone generally resembles marble and granite but is a little shinier than both due to the presence of quartz crystals.
Silestone Countertops
These countertops have started to gain great popularity in recent years due to its durability, strength and contemporary look that enhances the overall appeal of the kitchen. If you are renovating your kitchen or looking for a countertop for your new kitchen, do give Silestone countertops a look as they are expected to fulfill almost all of your desires for an ideal countertop. You can easily get these installed by hiring Silestone or granite countertop installers.
Facts About Silestone Countertops
Highly Durable
The foremost thing that you look for in a countertop is its durability and strength, with Silestone countertops, you won't have to worry about its durability because the materials used in its making are extremely fine and strong that makes Silestone an ideal choice for the countertops. However, these countertops can be damaged by heat so make sure you don't put your stove or hot pans directly on the surface of the countertop.
It Comes In a Wide Range of Colors
There are many types of countertops that come in limited shades but Silestone countertops have a wide variety of fantastic colors which you can choose depending on the color scheme of your kitchen. However, not only a huge range of colors is available, but a collection of patterns and style is also there. You will be overwhelmed with the vast array of styles and colors. It is one of the biggest reason for Silestone countertop's growing popularity.
The Surface Is Non-Porous
Due to the non-porous surface of Silestone countertops, these are resistant to bacteria, viruses and stains because there are no pores for them to sneak through and settle into the surface. In order to make the countertop more bacteria-resistant, antimicrobial protection agents are also used during the manufacturing of Silestone countertops.
Pretty Easy To Clean
There are no vigorous efforts required to clean the countertop. These are very simple to clean, all you need to do is spray non-abrasive surface cleaner on the countertop and wipe gently using a soft cloth. They are as easy to clean as your favorite sunglasses.
However, avoid scrubbing the countertop hardly as it can dull its shine. But, to keep your Silestone countertop clean and maintain its shine, make sure you clean it with a soft cloth every day and wipe off the spills and stains as soon as they appear on it.
Suitable For Every Type of Kitchen
No matter if your kitchen is small or large, Silestone countertops would complement to it perfectly regardless of the color scheme of your kitchen.
How Much Do Silestone Countertops Cost?
Well, depending on the Silestone and granite countertop installers Durham NC and the season, the cost varies. It can range from $50 to $100 per sq. foot.